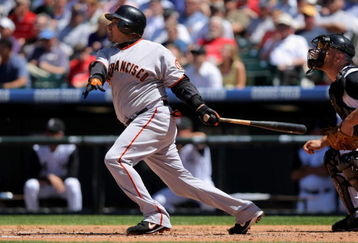 Last week
Marty Noble reported that the Mets considered Rod Barajas
was the Mets top catching target this off-season. However, it seems that Bengie Molina who Noble ranked at #2 is starting to gain momentum.
The Mets want some power from the catching position and Barajas hit 21 HRs last year, couple that with his in-expensive price tag and I could see where going in that direction makes sense.
However, Molina is a much more accomplished catcher who hits for power along with a better average and has been credited with making young staffs into winners ( Angels/Giants). It seems once the rumor surfaced that the Giants would only go one year with Molina the Mets became much more interested...
Regardless of what happens in left field, the Mets would also like to add some power behind the plate. At the moment, free agent Bengie Molina tops their list. source NY Post