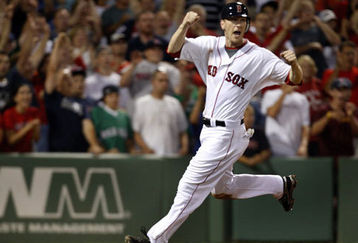 I have been one to often criticize Omar Minaya and while I still feel the Mets have work to do. I am taking time out tonight to enjoy this signing and to praise the GM for his work so far this off-season.
In two weeks, under the intense pressure of the entire greater metropolitan area media and fan base, while being considered a maligned and lame duck GM, Omar has weaved quite a rebuilt roster.
With a healthy Carlos Beltran, David Wright, Jose Reyes, Jeff Francoeur, Johan Santana, Oliver Perez and John Maine the Mets have a solid core. But Omar has improved the bullpen with the additions of Clint Everts, Ryota Igaharshi, Kelvim Escobar and J.A. Dickey( maybe). Then today the big blows came when he added Jason Bay and probably Bengie Molina, not only will they both improve the offense but it is believed that Molina along with another solid signing Henry Blanco will improve the pitching staff.
More importantly all of this was done at the Mets price, without committing to a bad contract, leaving them with enough money to obtain at least one starter and without making a desperation trade that would have cost the team's farm.
Over this last year I have grown impatient and skeptical of Omar and his ability to build a Championship caliber team. While it will still take more then this to completely return me to the days of "In Omar we Trust", for tonight he has pleasantly surprised me and I offer him my sincere congratulations on a job well done.
I said I didn't believe Omar would be able to obtain one of the big three free agents and I am happy to say he proved me wrong...